Chrysler is recalling over 400,000 vehicles. This may not sound like a big deal compared to other recent automotive recalls, but this one caught our attention at Cirris.
---
Here's what it said:
"Chrysler (FCA US LLC) is recalling certain model year 2014-2015 Jeep Cherokee and 2015 Chrysler 200, Jeep Renegade and RAM ProMaster vehicles equipped with 9-speed automatic transmissions. The transmission sensor clusters may have insufficient crimps in the transmission wire harness, and as a result, the transmission may unexpectedly shift to neutral."
You can read the full recall notice here.
In this case, a secure crimp could mean the difference between life and death. If a car were to shift into neutral at the wrong moment, it could result in a fatal accident. This is why cable manufacturers are concerned with the quality of crimps.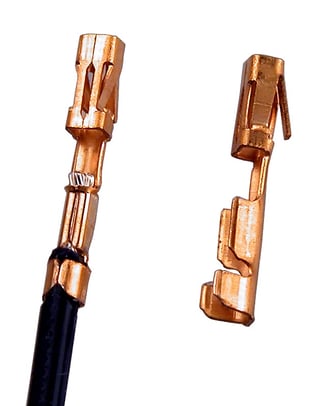 Often customers call Cirris asking if our testers are able to detect bad crimps. Unfortunately, a bad crimp cannot be detected by any cable or harness automated tester unless the crimp affects continuity. For instance, if the crimp grabs mostly insulation instead of wire, the resistance will go up. A test measuring resistance could find this bad crimp.
Since automated testers cannot test the strength or reliability of a crimp, manufacturers rely on quality crimp tools to ensure a solid crimp.
Our partners at Schleuniger Group make tools that can help guarantee a proper crimp. Their line of processing equipment, including crimping products will help ease fears for manufacturers worried about secure crimps.
---
Nobody wants to learn that a product is being recalled due to a mistake with a cable or harness they produced. We don't know if a bad crimp has caused a crash, but the only way to make sure it never happens is by spending the time and resources to make sure every crimp is as secure as possible with the tools available.
Further Reading
Who Shouldn't Buy a Cirris Cable Tester?
What is the Difference between High Voltage and Hipot?
---