Cirris is pleased to announce our newest product, the Digital IO module.
This module connects to Cirris testers to provide greater capability than the built-in version found on most Cirris testers. Use the Digital IO module to incorporate lights, locks, switches, and other attachments to the tester. This creates a convenient way of controlling the test process without direct contact. For example, users can trigger hipot tests from a safe distance or enable lights and sounds to warn others of high voltage.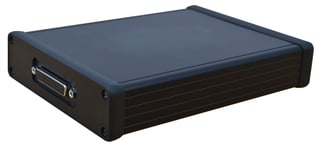 The Digital IO module's increased capabilities make it more powerful than ever before. The module's twenty input/output dual pins, along with eight dedicated output pins giving additional control of the test process. Also included are four voltage rails, capable of drawing a maximum of 500 mA combined.
Click the link below to learn more.
Further Reading:
How to Automate Cirris Testers: Digital I/O
How Much Does a Cirris Tester Cost?