---
Every tester Cirris builds meets requirements established by the National Institute of Standards and Technology. This ensures all wires, cables, and harnesses are tested to the same quality level.
---
Over time your tester may fall out of calibration. If this happens, the wires, cables, and harnesses you test will not meet the quality standards expected by the end users. You will need to use a Performance Check Kit from Cirris to be certain your tester is calibrated.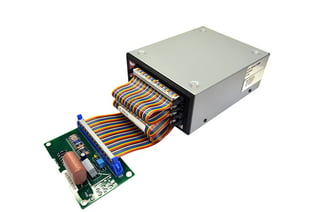 A Performance Check Kit does not calibrate your tester. A Performance Check Kit is a test for your tester. It analyzes your tester and determines if it meets the required standards. If the tester is found out of compliance (if the tester fails the Performance Check Kit test) it means your tester is out of calibration.
If your tester needs to be calibrated, send it to Cirris or a third party calibration lab. Our experts can make any necessary repairs and recalibrate your tester. Simply call your Cirris representative to learn how to send your tester in for recalibration.
---
If you have further questions about calibration and Performance Check Kits, check out our Calibration page at cirris.com.
Further Reading
Automated Testing: A Manufacturer's Secret Weapon
What to Do if Your Cable Isn't Passing
5 Things to Do While Waiting For Your Cirris Tester to Arrive
---